Introducing the Kickstarter Indie Bundle: 9 games, one campaign!
Metagolf is proud to participate to the first Kickstarter Indie Bundle.
We grouped 9 different games from all over the world on a single Kickstarter Campaign to offer you the best deal ever.
What it's all about ?
Kickstarter is a crowfunding website where people can give as much as they want to help independents to create original and very unique projects while receiving rewards.

We have tons of great gifts for everyone, including of course the full version of our 9 games in the making. Just have a look at our Kickstarter.com page to learn more about each games. Even the smallest donation will be rewarded.
Follow us on Twitter @KickstartIndies to get the latest news


And what about Metagolf… ?
In addition to support 9 others developers, your will help me to improve a few in-game graphics by hiring a talented artist. Metagolf is nearly complete and already very playable. The game include 2 complete set of courses, that's about 30 levels, as well as the level editor.
Genre: Platform game
Sub-genre: Mini-Golf
Platform: Windows / Mac Os / Linux
Main idea: When a player touch the golf ball it takes the color of his team. Player can walk with the ball since only counts the number of shooting. You win the game if a golf ball of your color reach the hole/target.
Price: At least 4$ while in Beta – 8$ in final version.
Release date: ~ September 2012
Social Network: Facebook, Twitter, https://arm42.com/games/metagolf/
Unique features:

Real Physics
Puzzles, Obstacles & Mazes
Real time gameplay – No turn-based or boring rules
Single player & Local Multiplayer
Support xBox 360 controllers, joypad, analogic joystick, mouse & keyboard
Interactive environment – Destructible scenery, water, falling platforms, gravity fields, teleporter, wind, conveyor-belt, creatures,…
Level Editor – Allow you to customize graphics, sounds, physics and share everything
7 types of Golf ball – Normal, Bouncy, Sticky, Death, Cubic, Rugby, Hedgehog
A 18 holes championship and 12 arenas courses in the final version.
Feature 22 quality soundtracks
Replay-value – Many combinations of settings available for each level
Languages – English & French
What's missing:

Better looking players, Arts and maybe more if the Kickstarter is a success

Who create Metagolf ?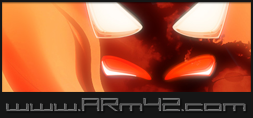 Michaël Lievens
It is now more than 3 years that I'm working on this project alone with my own savings.
I'm currently jobless but pursue a consuming desire for a career in video games. I'm available all over the world !
The idea behind Metagolf was to build a modern in-house game engine allowing me to produce more ambitious and great games in the future. Now that the project is getting mature, I hope you will welcome this first title and enjoy it as much as I enjoy making it after all these years.
I also would like to thanks anyone on the Internet who recently made a nice review or video preview of Metagolf

The final word
I am looking for a publisher or anything that could help me in my adventure so don't hesitate to contact me here.
Thank you !