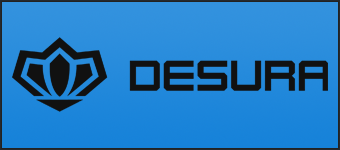 Metagolf is available on digital distribution platforms !
We are proud to announce you that the Public Beta of Metagolf has reached v0.4

With this new release we have reached an important milestone since Metagolf is now available on Desura and Indievania.
To celebrate this and for a limited time only we offer a discounted price of 68% on the official download page as well as on these distribution platforms.
Alphafunding ?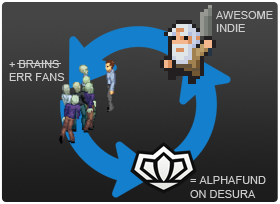 It's a real pleasure and a great opportunity to be part of the Desura Alphafunding program

The idea behind this program is supporting kick-ass upcoming games by crowdfunding their release, and get instant access to rewards in the form of frequent updates.
We recommend you to take a tour on their website for other quality indies games.
Indievania Distribution Site
Also do not forget to give a browse to Indievania games collection !
Indievania is an online indie game marketplace for independent developers to sell their games directly to players, no DRM client required, where 100% of the cost of the game goes to the developer.

What is new on this Beta ?
Here's the changelog:
Added 6 New Levels.
Added 5 New Musics.
Added 2 New Golfball Type, Rugby Ball and Cubic Ball.
Added Textured Polygon edges.
Added Championship Courses and submenu.
Added Unlocking level system with color code.
Added F1 Respawn Ball to last checkpoint in Single Player mode.
Added Compass system.
Added Big Swing effect.
Changed A few tiles and textures.
Changed Improved loading time.
Changed Loading Screen.
Changed Improved Interface.
Changed Default folder is now in users folder.
Changed Default folder is now in users folder.
Changed Documentation and spelling (thanks Patrick David @MrHyeron).
Fixed Destructible platforms by players.
Fixed Loading level error.
Fixed Unicode characters bug.
Fixed Loading JPG or BMP bug.
Fixed Zoom edition bug.
Fixed F11 Screenshot transparency.
Fixed Underscore is now allowed in editbox.
Want to learn more about the creator of Metagolf ?
Last but not least Adam Ames from True PC Gaming conducted an Interview of the sole developper behind Metagolf.